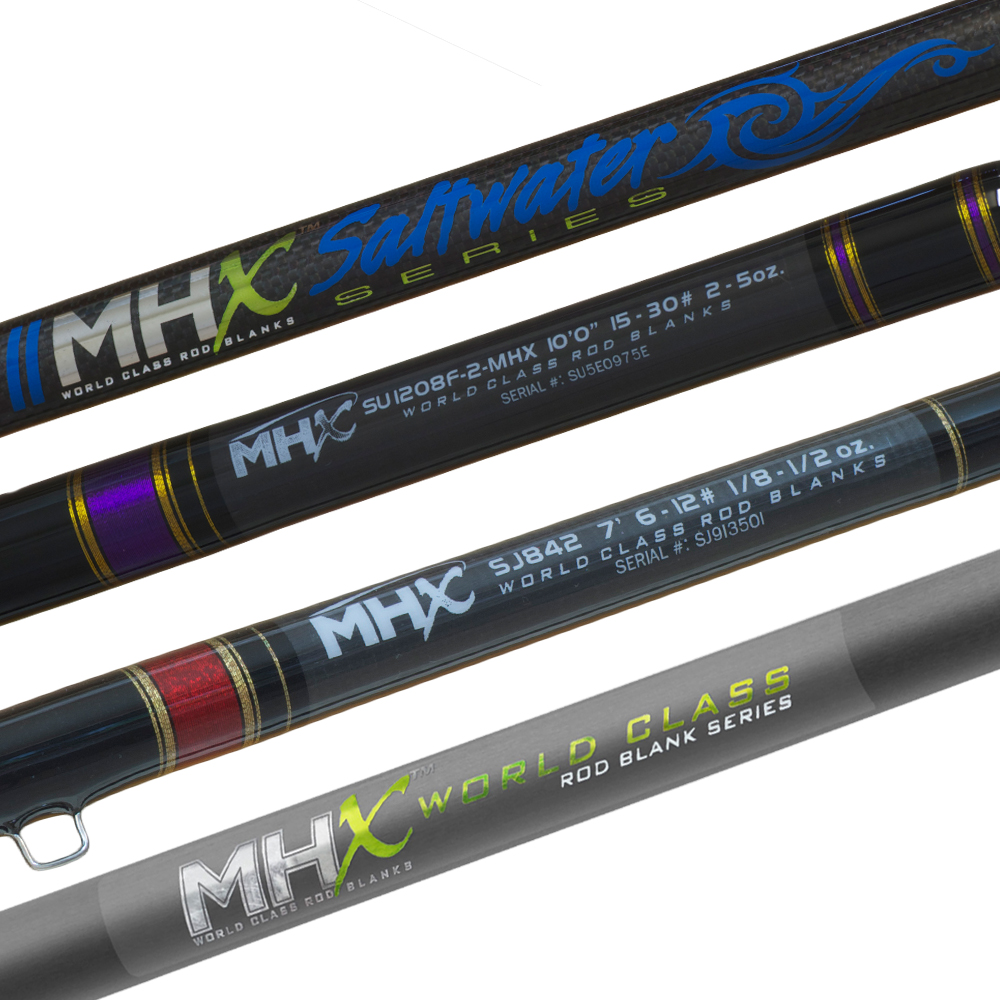 MHX Composite Saltwater Series
By utilizing 24-Ton Carbon and blending it with Woven "E"-Glass, MHX has produced the perfect actions, while also able to maintain smaller diameters and lighter weights than 100% fiberglass blanks. Not to mention, the durability will only be surpassed by a solid glass blank.
Blanks require a shipping deposit of $25, see details at checkout.
---
---

Product Information
| | | | | | | | | | | | |
| --- | --- | --- | --- | --- | --- | --- | --- | --- | --- | --- | --- |
| Description | Colour | Length | Pieces | Line (lbs) | Lure | Power | Action | Tip (mm) | Butt (mm) | Application | Weight (ozs) |
| GFC84ML-MHX | Gloss Black | 7'0" | 1 | 15-30 | 1-3 | Med/Light | Fast | 3.2 | 22.4 | | |
| GFC84M-MHX | Gloss Black | 7'0" | 1 | 20-40 | 1 1/2- 5 | Med | Fast | 3.2 | 22.4 | | |
| GFC84MH-MHX | Gloss Black | 7'0" | 1 | 30-50 | 2-6 | Med/Heavy | Fast | 3.6 | 24.2 | | |
| GFC90M-MHX | Gloss Black | 7'6" | 1 | 20-40 | 1 1/2- 5 | Med/Light | Fast | 3.2 | 23.8 | | |
| GFC90MH-MHX | Gloss Black | 7'6" | 1 | 30-50 | 2-6 | Med/Heavy | Fast | 3.2 | 25.0 | | |
| GFC96ML-MHX | Gloss Black | 8'0" | 1 | 15-30 | 3/8 - 1 1/4 | Light | Fast | 3.2 | 24.6 | | |
| GFC96M-MHX | Gloss Black | 8'0" | 1 | 20-40 | 1 1/2- 5 | Med | Fast | 3.2 | 25.4 | | |